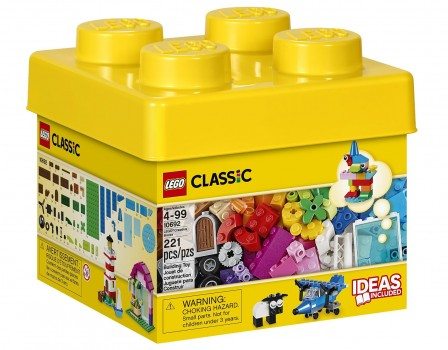 (531 reviews)
Lowest price to-date!
Here's a great deal. Get LEGO Classic Creative Bricks
now for only $11.99!
LEGO Classic is designed to inspire open-ended creativity with the LEGO brick; Includes a brick separator and comes in a sturdy storage box.
Features a wide range of LEGO bricks in 29 different colors.
Special pieces encourage imaginative building and include 2 different sets of eyes, windows, 2 types of door, wheels, axles and propellers.
Ideas included with the set and online at LEGO.com/classic to help you get started; All models pictured can be built from this set simultaneously.
LEGO Classic sets are an ideal supplement to any existing LEGO collection.
Search for cart fillers for items to help you reach the $35 FREE Super Saver Shipping level. Or if you haven't yet tried Amazon Prime, sign up for a 30-day trial and get FREE 2-day shipping!