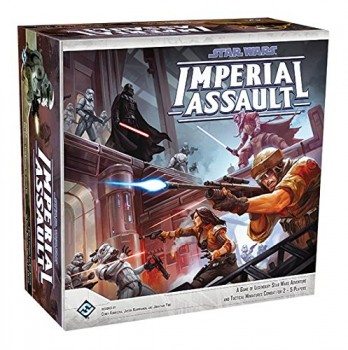 (141 reviews)
Lowest price to-date!
The Star Wars: Imperial Assault Game
is available now for $59.95!
For 2-5 players.
Takes 1-2 hours to play.
Sculpted, plastic figures.
Enjoy two complete games in the Star Wars universe – the campaign game and the skirmish game.
Play as a hero of the Rebellion, or command limitless squads of storm troopers, Imperial officers, and massive AT-ST walkers.
A thrilling campaign contains over thirty missions, ensuring that the campaign is never the same.
Muster a team of soldiers and iconic characters in skirmish mode and battle over crucial objectives.