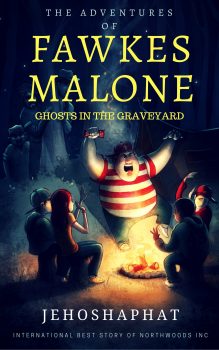 Right now, The Adventures of Fawkes Malone: Ghosts in the Graveyard Jehoshaphat Shalomby  is FREE for the Kindle!
Trapped Zombies, Mysterious Moving Labyrinths, Disturbed Ghosts and Enchanting Mysteries. Fawkes Malone lives in secrecy below the foundations of Johnston Middle School. Living off school funds, he spends his days drinking espresso, listening to music and studying. But his quiet life is disrupted when he is offered a job investigating a problem bigger than anything a book can teach: the supernatural. From a mysterious manor, to hidden labyrinths, to creatures crawling out of the ground, Fawkes finds himself in a world of nightmarish intrigue that will test his mind and draw him closer to a menacing danger he is destined to face.
Even if you don't have a Kindle, you can read the ebook on a variety of devices (including your computer) using one of Amazon's free reading apps.