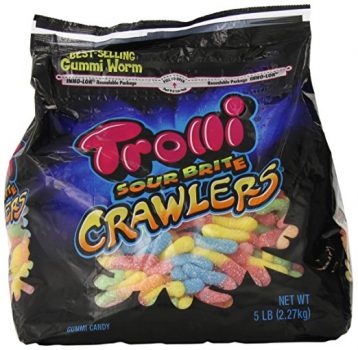 (320 reviews)
Lowest price to-date!
Get the lowest price to-date right not on this 5-pound bag of Trolli Large Sour Brite Crawlers Gummi Candy Worms – just $14.99!
Trolli Large Brite Crawlers 5 pound bulk bag.
"King Size" Large Brite Crawlers are bigger and thicker than regular sour brite crawlers.
Large size with a chewier texture.
Lightly coated with sour crystals.
Search for cart fillers for items to help you reach the $49 FREE Super Saver Shipping level. Or if you haven't yet tried Amazon Prime, sign up for a 30-day trial and get FREE 2-day shipping!